We would like to say a massive 'Thank you!' to all our volunteers who work with our staff, departments and teams at East Sussex Healthcare NHS Trust (ESHT) as we celebrate Volunteers Week, 1 to 7 June.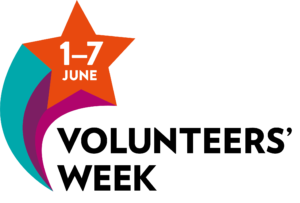 Our volunteers make an invaluable contribution to the Trust every day of the week.  Thank you all.
We have over 120 active volunteers at ESHT across our acute hospital and community sites. Over the last 12 months we have been supported by many people from our local communities who have given their time freely during the lockdowns, many on study leave or furloughed. Their contribution and those of all our volunteers, is invaluable and makes such a difference.
We have increased our volunteering opportunities attracting younger people who are passionate and committed and are our potential future workforce. Well done to our volunteers who have gained employment at ESHT; roles such as Health Care Assistant and roles in Administration and Pathology, and also good luck to those who join health and social care higher education courses including midwifery, paramedic sciences, nursing and medical schools.
75 Volunteers supported the Trust in our Covid-19 vaccination clinics at Conquest Hospital and Eastbourne DGH.
Volunteer roles are varied, offering a friendly face and skills, knowledge and experiences supporting our staff and enhancing patient experience. Our volunteers supported visitors and patients at our hospital entrances championing the 'space face and hands' message in our Safety Station role last summer.  Volunteers are also supporting staff with non-clinical jobs on wards and with our hospital discharge pathways including our discharge lounges and Check Service, phoning patients within 48 hours of arriving home.
The Trust is also supported by our charities including Friends, Macmillan Counselling, Radio and Chaplains – a massive thank you to them.
If you would like to know more about volunteering at East Sussex Healthcare NHS Trust, please visit our volunteering page.
Would you like to know what it's like to volunteer? Read our volunteer testimonials here.