Carers Week is an annual campaign to raise awareness of caring and highlight the challenges carers face, recognising the contribution they make to families and communities throughout the UK.
The campaign is brought to life by thousands of individuals and organisations who come together to organise activities and events throughout the UK, drawing attention to just how important caring is.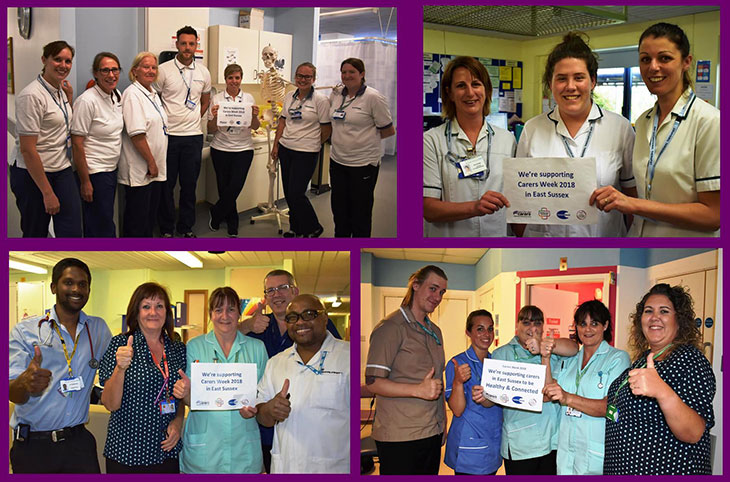 There are an estimated 65,000 unpaid carers in East Sussex. The independent charity Care for the Carers East Sussex has been supporting and representing unpaid carers in the county since 1989. An unpaid carer is someone who looks after a friend, family member or neighbour who due to illness, disability, a mental health problem or an addiction could not cope without their support.
East Sussex Healthcare NHS Trust is committed to working in partnership with carers to ensure the best outcomes for patients and to provide the information, support and involvement which carers need to carry out their role. Please follow this link for more information.