The new anaesthetics training programme at East Sussex Healthcare Trust has been restructured, following major reconfiguration and provides trainees with broad experience across both our main Hospitals
Clinical Work and Support
Each trainee will spend six months on both sites, starting at either Eastbourne DGH or the Conquest Hospital in Hastings and swapping in February. You will be supported on each site by the college tutor (Dr Naomi Forder at Eastbourne and Dr Fraser Wiggins at Conquest) an allocated educational supervisor, and in your daily work by one of our many clinical supervisors and Consultant Anaesthetists. All will give you regular constructive feedback on your progress and what you can do to improve.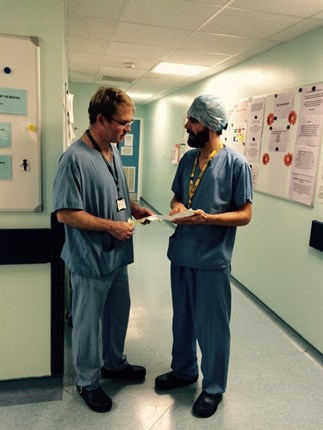 You will usually be supervised in theatre and the intensive care according to your level of experience, and be supported towards independent practice. Regular meetings with your educational supervisor and college tutor will help you to achieve the curriculum requirements for your eportfolio. All our Consultants and clinical supervisors, most having QESP and other teaching qualifications too.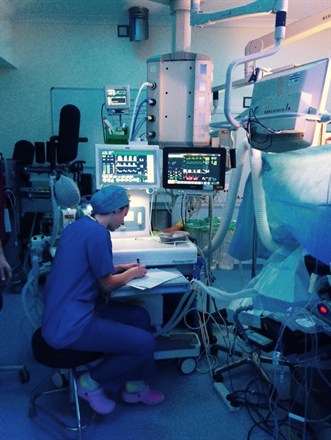 The individual trainee completes their eportfolio and this is monitored by the department in collaboration with our medical education team, to ensure you continue to meet your training objectives and achieve the best outcome
Core anaesthetic training:
1st year: 3 months acquiring initial assessments of competency followed by 6 months of general theatre work and 3 months of ICM. Weekend on call days at Conquest
2nd year: 3 months each of obstetrics and chronic pain, 6 months of general theatres with on calls at Conquest
Intermediate training (ST3): 3 months each of obstetrics and chronic pain, 6 months of general theatres with on calls at base hospital
Higher training (ST5): 3 months ICM, 9 months general theatres with on calls at base hospital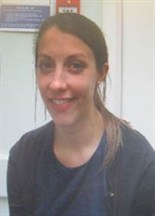 'I've been working in the department as an SHO for six months. It's been great for training – I've had the opportunity to experience a variety of different lists. The department is friendly and supportive and teaching has been really good. I've really enjoyed working here and would highly recommend it to other trainees'
Shift Practice and Rota
There are 34 Anaesthetic Consultants and 12 SAS grades across the Eastbourne DGH and Conquest Hospital. Each anaesthetic sub-speciality has a clinical lead who organises the training and module completion
On the whole our trainees have a 1:1 with their educational supervisor around once a month (an informal meeting to check on progress and how the trainee is getting on in general). One senior trainee is required to manage the rota and to determine theatre and other allocations according to training requirements
A usual day runs from 8.00 – 17.30hrs, with oncall requirements extending the day to 20.30hrs. Overnight oncalls run from 20.00hrs to 08.30hrs and we have robust handover procedures in place between shifts
[Sample rota to follow]
Intensive Care is supported by an excellent Out Reach Team and the new VitalPAC system allows for a faster response time, due to the early warning system, for our most unwell patients. VitalPAC supports our doctors to deliver the best possible patient care
Educational Opportunites
Tutorial Programme
Both hospitals have teaching on a Friday morning, this is a curriculum mapped and amounts to almost 40 tutorials throughout the year. Trainees are expected to present an element of the overall theme for that week. The is a dedicated hour of exam VIVA practice at the end of the tutorials where trainees have the opportunity to both question and be questioned
Simulation
There are monthly simulation sessions on both sites, in which the trainees take active roles and are encouraged to feedback and facilitate
Obstetric Anaesthetics runs its own multidisciplinary simulations – which are very popular!
Our department regularly receives positive feedback for theatre teaching on a 1:1 basis
Feedback
We particularly recognise the value of feedback and run a consultant feedback project whereby the trainees can anonymously comment on their learning experience with individual teachers. This works in reverse too and a summary of feedback about you will be given at the end of 6 months
Leadership Opportunities
The Anaesthetic Department is runs a poster competition each year for which each trainee, with a consultant mentor of their choice, is expected to produce a work of interest; whether audit, research, survey, observation or comment. This comes with a cash prize and lots of eportfolio points
The Trust also runs LEAP workshops (Leadership Education Programmes) for ideas, inspiration and opportunity
Sub-Speciality Training Opportunities
Each sub-speciality has a module lead who is able to support you in either your curriculum requirement or your particular interest
Anaesthetics Teaching Days
Friday (am) teaching
Simulation training (monthly sessions)
Poster competition
On the Job Training, What to Expect?
Trainees will benefit from excellent exposure to a number of different areas during their time in Anaesthetics and will gain 'on the job' experience of specific topics covered curriculum
Areas include:
Intensive Care
The Eastbourne DGH has an 8 bedded unit, with mainly medical and those recovering from major urological surgery
The Conquest Hospital has 11 beds of mixed speciality cases, including general emergency surgery and trauma
Obstetrics
Obstetrician delivered care is based at the Conquest Hospital in Hastings, which sees about 3,500 deliveries per year. Anaesthetics provide a full elective and emergency service and is accredited for both core and intermediate training
Chronic Pain
The Trust provide 5 chronic pain clinics per week cross site, with additional theatre sessions
Simulation
Anaesthetics provides much of the Trust simulation sessions, with opportunities for trainees to either participate, facilitate or even develop in conjunction with our 2 simulation fellows and resus teams
Laparoscopic Urology
The Eastbourne DGH provides much of the Sussex wide pelvic cancer work, including cystectomies, nephrectomies and now robotic laparoscopic surgery for prostate
General Duties
General Surgery is sited at the Conquest Hospital (a mixture of both emergency and elective cases). Trust wide Paediatrics and Trauma also goes to the Conquest. Both acute hospitals see Gynae, dental and ENT cases