The Lord-Lieutenant for East Sussex, Andrew Blackman, visited Eastbourne DGH to thank staff for their efforts during the COVID-19 pandemic. The Lord-Lieutenant is the Queen's personal representative in East Sussex.
The Lord-Lieutenant met with Joe Chadwick-Bell, Chief Executive, and Steve Phoenix, Chairman, before being escorted on a tour of the Trust by Dr David Walker, Medical Director. In the Emergency Department, he was shown around by Dr Shaymau Habeeb, Chief of Emergency Medicine, and Alex Brown, Matron.
The Lord-Lieutenant also visited and met with members of staff from Jevington Ward, the Critical Care Unit, and the Outpatients Department.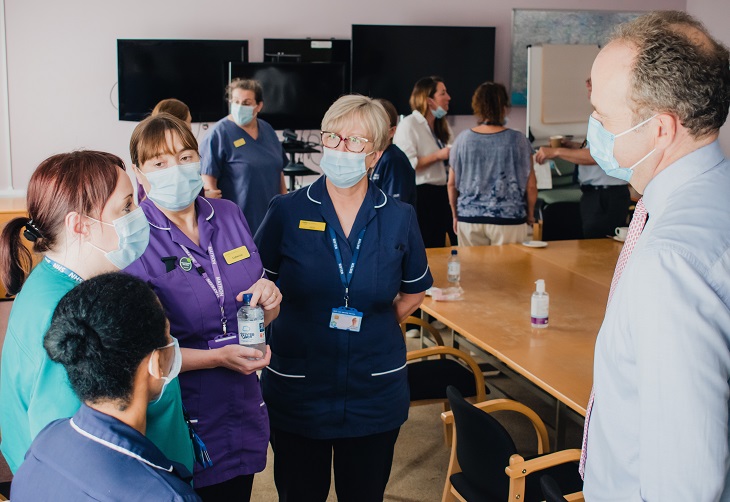 Lord-Lieutenant for East Sussex – Andrew Blackman meeting members of staff
Dr David Walker, Medical Director, said: "It was a real pleasure to have the Lord-Lieutenant visit Eastbourne DGH today, following on from his visit to the Conquest in November 2021. Throughout the visit the Lord-Lieutenant expressed his appreciation to all our staff for their hard work and dedication throughout the pandemic."