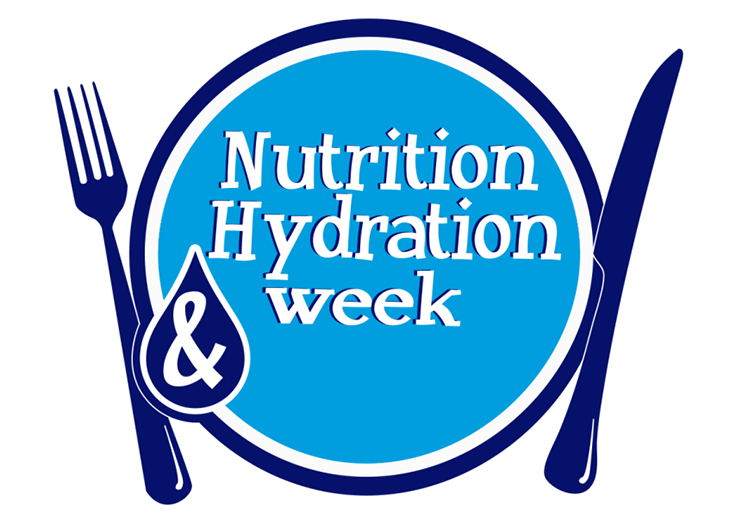 This week marks Nutrition and Hydration Week, an annual event to educate people on the value of food and drink in maintaining health and wellbeing. At the centre of the week is Swallowing Awareness Day, raising awareness of the work speech and language therapists (SLTs) do to help people living with eating, drinking and swallowing difficulties.
Poor nutrition and hydration not only harms peoples' health and wellbeing, it can also reduce their ability to recover and leads to increased admissions to hospitals and care homes. Around 1 in 3 patients admitted to hospital or who are in care homes are malnourished or at risk of becoming so.
Malnutrition can be difficult to recognise and can happen very gradually, which can make it very difficult to spot in the early stages. Signs to watch out for include loss of appetite, weight loss, tiredness, altered mood and poor concentration.
The Malnutrition Universal Screening Tool (MUST) is a five-step screening tool that identifies adults who are underweight and at risk of malnutrition.
Eating, drinking and swallowing problems (known as dysphagia) can affect up to 10% of older people in hospital and 75% of care home residents. 1 in 17 people will develop dysphagia at some point in their lifetime.
If dysphagia is not treated appropriately, it can result in choking, dehydration, malnutrition, weight loss, pneumonia and chest infections. Early identification reduces medical complications and improves nutrition, hydration and overall physical and mental wellbeing.
We can all benefit from good nutrition and hydration, not just users of healthcare services. At the trust, our catering team provides nutritious food for our patients. including an a la carte menu for patients requiring texture modified meals. Last year our catering team provided an incredible 1,149,488 meals to our patients.
If you are in our hospitals this week, look out for smoothie trolleys showcasing delicious smoothies of different thicknesses to staff and patients, to prove that modified fluids can be just as appealing as your everyday drinks. We're also introducing our new hydration trolleys, which you will see on wards from mid-week.
You'll also find a leaflet with your lunch tray on Wednesday, packed with interesting facts about swallowing and a crossword for you to complete. You will also receive a cake to celebrate the Global Tea Party. Later in the week the teams will visit Kipling Ward and Scott Unit with big boxes of exotic fruit.
If you have concerns about your own swallow or that of someone you care for, contact your GP and ask to be referred to speech and language therapy for assessment.
Learn more about Nutrition and Hydration Week.