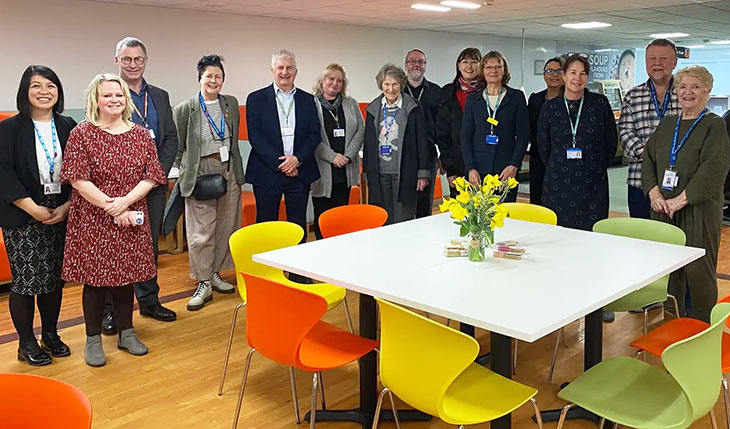 The Friends of Eastbourne Hospital have been thanked for their recent donations towards projects at Eastbourne DGH.
They have donated £4,500 towards improvements and equipment for the Occupational Therapy new assessment kitchen, and patient assessment items and £10,000 to the Workscape Project, for furniture to improve and enhance the space in the staff restaurant at Eastbourne.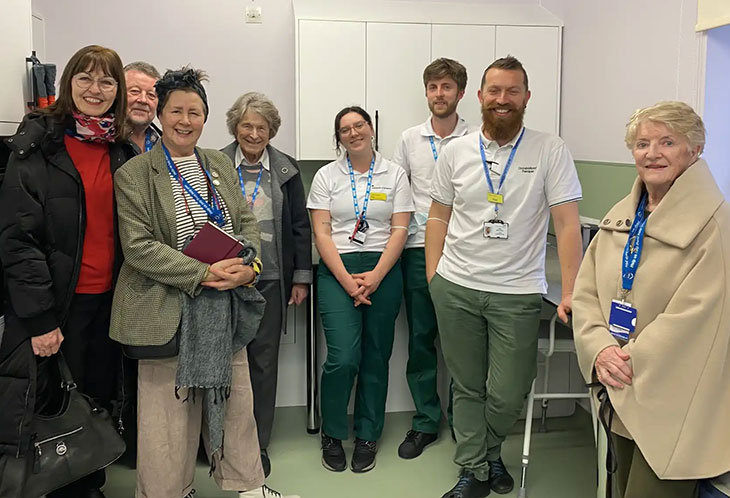 The Occupational Therapy assessment kitchen has undergone a refurbishment, turning it into a dual-purpose room suitable both for kitchen assessments and a range of OT assessments including cognitive assessments, upper and lower limb therapy, and a quiet space for supportive, emotional conversations.
Rosy Shrubbs, Clinical Lead Occupational Therapist said: "We would like to thank the friends for their donation. The new area enables patients to participate in normal activity can help motivate towards an earlier discharge, reduce carer burden and improve quality of life."
The Friends contribution to the Workscape Project, towards furniture to improve and enhance the space in the staff restaurant was recognised when representatives from the Friends, including Chairman Harry Walmsley, President Sandy Boyce-Sharpe and Trustees Margaret Lonsdale, Ann Caffyn and Terry Henson were warmly welcomed into the area.
The restaurant now features a mixture of modern, vibrant furniture in an open and spacious environment. The coffee shop area has been designed with a similar, modern theme, in fresh greens and greys.
Joe Chadwick-Bell, Chief Executive, spoke highly of not only the area and the Friends' donation, but of the team who had made it happen. The Building for our Future Team's hard work and vision meant that the space was now a fresh, new environment which would provide necessary time out for colleagues. She also thanked the Friends not only for their contribution to the restaurant but for all the fundraising they do.