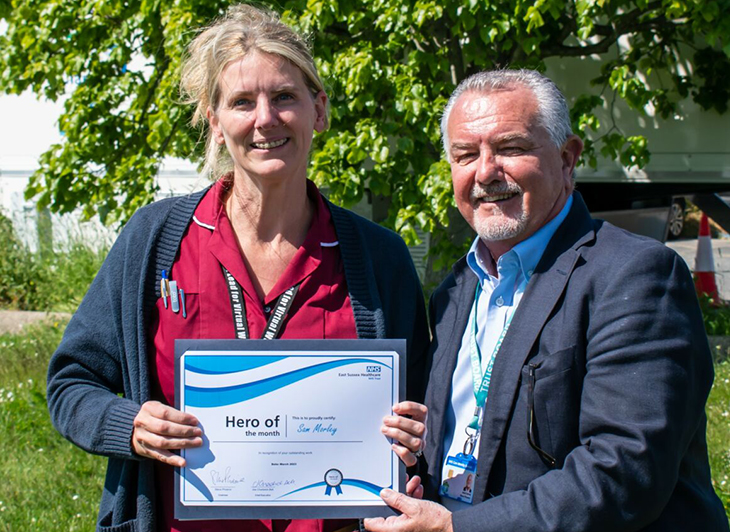 Well done to Sam Morley, Advanced Clinical Lead for Virtual Wards, who won our Hero of the Month Award!
"Sam has been a key player in developing Virtual Wards within our community health and integrated care team. She is passionate and motivated and an inspiration to others. Sam always takes time to explain the Virtual Ward model and the benefits to patients being treated in their own homes.
"Sam is a natural leader and is respected by her immediate colleagues and those she works with outside of her team.
"Sam always places the patient at the heart of what she does and she should be commended for her work."
Congratulations Sam!