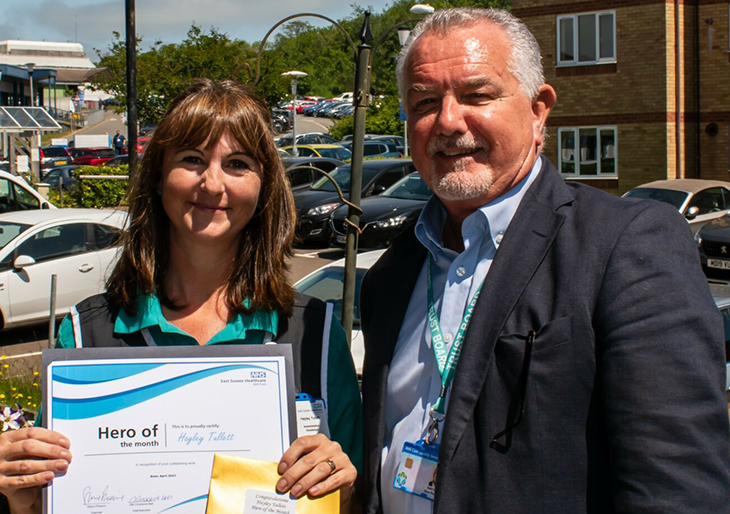 Our latest Hero of the Month is Hayley Tullett, a Housekeeper in the residences at Conquest Hospital.
Hayley's nomination for Hero of the Month reads:
"Hayley works full time and is usually first in to set the tone and brighten the day for the team. She is a constant source of laughter, help, home baking and finds those wonderful little touches that make the day enjoyable. Hayley is extremely hard working and takes great pride in all she does. A true star."
Congratulations Hayley, a deserving winner!