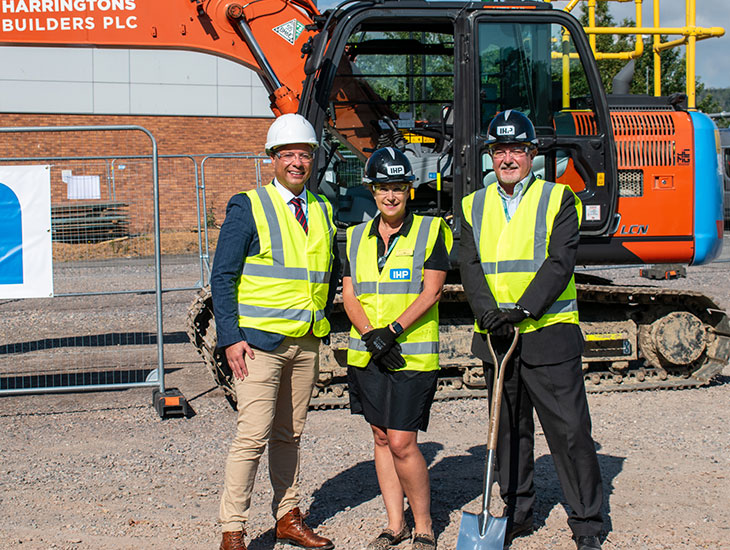 A ground-breaking ceremony was held at Eastbourne District General Hospital to mark the start of building works on a new Elective Care Hub.
Trust chairman, Steve Phoenix and Chief Executive, Joe Chadwick-Bell gathered with colleagues and NHS stakeholders for the ceremony.
The project will deliver a modern, purpose-built day surgery unit which will include a preassessment area, four theatres, admission, recovery and discharge space plus associated support facilities. The new unit will increase the amount of day surgery activity that takes place across Sussex.
Open from 7am to 11pm and conducting procedures from 8am to 6pm, initially five days a week, moving to six days in the future, it will offer residents from across Sussex the opportunity to have their day surgery procedure performed more quickly and in a purpose-built environment that allows extra capacity to address both current and future surgical needs.
We have received of £22.5 million from NHS England's Elective Recovery Plan with additional funding coming from NHS Sussex.
Steve Phoenix, Chairman of East Sussex Healthcare NHS Trust said; 'It is a privilege to mark the beginning of this exciting project. The elective care hub will make a real difference to how we treat patients and lead to an improvement in the quality of care we can deliver.'
Joe Chadwick-Bell, Chief Executive of East Sussex Healthcare NHS Trust said 'Its great to see work getting underway on this purpose built elective hub which will mean better facilities for our staff and patients. The project is a partnership between our trust and partners at NHS Sussex ad NHS England and today marks a milestone in making the plans a reality.'
The new elective hub is due to open March 2025.