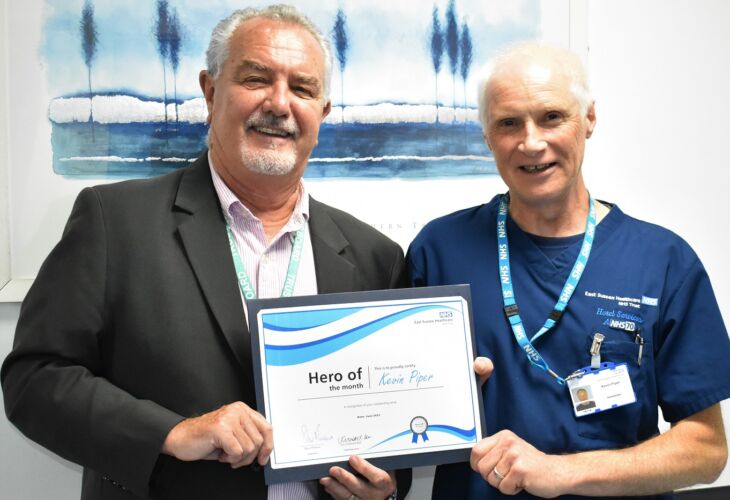 Kevin Piper, Radiology Housekeeper at Eastbourne DGH, is our worthy winner of Hero of the Month!
He was nominated by the radiology secretaries, who said:
"Kevin goes above and beyond in keeping our work area lovely and clean. He is always willing to help, will do anything for us, and is just an overall lovely guy.
"We feel he deserves recognition for his endless hard work, and to show our thanks for what he does.
Kevin is liked, appreciated, and respected by everyone in our department."
Kevin was presented with his Hero of the Month certificate and gift by Steve Phoenix, our Chairman. Well done, Kevin.