August marked the start of the building work on the new elective care hub at Eastbourne District General Hospital.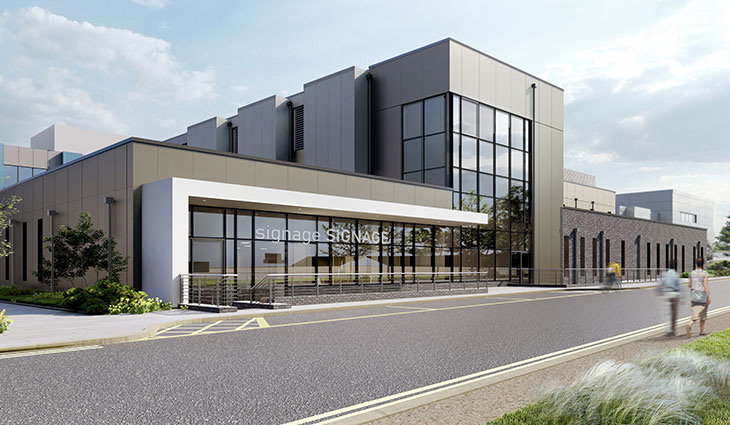 We spoke to Dr Nick McNeillis, Chief of Surgery, and Dr James Evans, Deputy Chief of Surgery and Day Surgery Clinical Lead, about the benefits of the elective care hub.
"The elective surgical hub represents a major service development for the population of East Sussex. It is a considerable investment for the future of surgical services in East Sussex, not only in terms of capital expenditure but also investment in colleagues and patients.
"This development is a product of the Building for our Future project and the national 'Getting it Right First Time' programme. The future of surgery will have a much greater emphasis on day case procedures, with up to 85-90% of cases being potentially eligible. This will lead to better access for patients, and a better overall patient experience. There will be less fluctuation of inpatient bed availability, allowing better planning and an overall benefit to the whole of East Sussex.
"The elective care hub is not simply 'bricks and mortar' but something that will facilitate a radical change in the entire surgical pathway from outpatient clinic, pre-assessment and prehabilitation to anaesthesia, surgery, recovery and discharge.
"This exciting new project will allow us to continue to evolve to and keep the patient at the heart of everything we do. We will invest in our colleagues, recruit new team members, and be able to focus on their training and development.
"We very much welcome this development and we would like to thank all those who have worked so hard to bring it about. This is a fantastic opportunity for both colleagues and patients to benefit from investment in the healthcare of East Sussex."
We have been allocated £22.5m through the national elective recovery plan process, which is the prime source of funding for the project. Funding has also been received from NHS Sussex and any additional funding needs will be met by the trust.
The project will deliver a modern, purpose-built day surgery unit which will include a preassessment area, four theatres, admission, recovery and discharge space plus associated support facilities.
Open from 7am to 11pm and conducting procedures from 8am to 6pm, initially five days a week, moving to six days in the future, it will offer East Sussex residents the opportunity to have their day surgery procedure performed more quickly and in a purpose-built environment that allows extra capacity to address both current and future surgical needs.
Work on the elective surgical hub is planned to complete in March 2025.