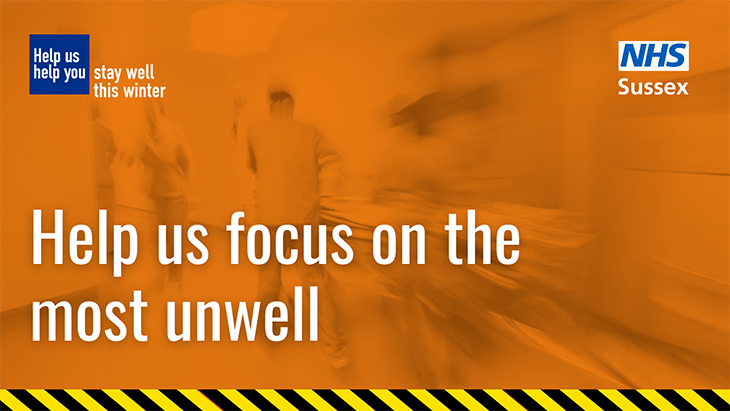 Our services are under extreme pressure.
We are seeing unprecedented numbers of people coming into our emergency departments and delays in discharging patients who are well enough to leave our care are limiting the number of beds we have available for those we need to admit.
Other NHS services, such as GPs and ambulances, are also facing huge pressures.
We are taking additional steps to ensure we continue to provide the care our communities need. These include a discharge intervention team to improve patient flow, the redeployment of staff to areas of greatest need and reducing activity that takes clinical staff away from the front line.
But we also need our communities to do their bit to help reduce pressure on services and make sure everyone can get the care they need as quickly as possible.
How you can help
Only go to an emergency department if you have a life-threatening injury or illness.
Call NHS 111 if you need urgent medical help. They can direct you to the right place and help you get treated sooner.
Consider using your local walk-in centres or urgent treatment centre. These can provide rapid treatment for injuries and illnesses that don't require emergency hospital care.
You can also contact your local pharmacist or GP. Find out how to choose the right care.
If you have a loved one or family member in hospital, help us get them home as soon as they are well enough to leave our care. People recover faster and more fully at home, and our discharge teams will make sure they have all the support they need to do so. In turn this helps us to make space on our wards to care for the growing number of people waiting to be admitted, either in an emergency or for a planned operation.
Thank you for helping and for treating our staff with the respect they deserve.