Victoria Brownbill is an Admin Assistant to Anaesthetists at Conquest Hospital and has worked at the trust for seven years.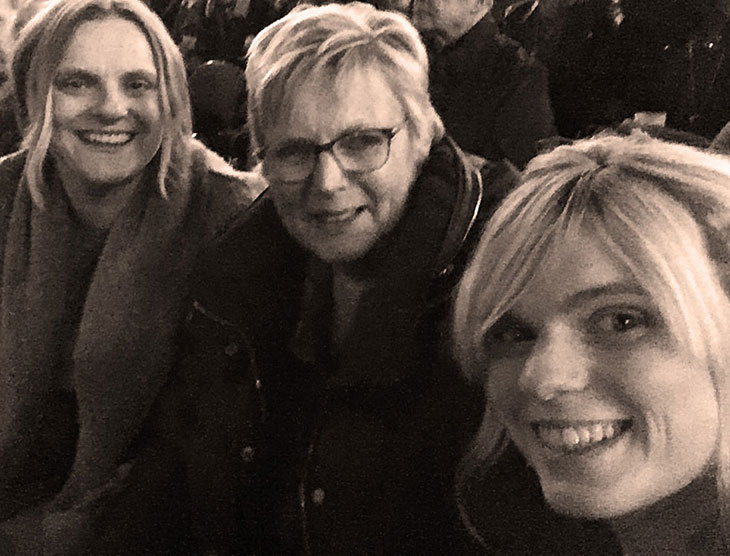 In November 2021, Victoria's mum had a bleed on the brain and Victoria and her family found themselves facing the prospect of organ donation. To mark Organ Donation Week 2023 we spoke to Victoria to share her story.
"My mum had a bleed on the brain and was blue lighted to hospital in Brighton where she had surgery, but we were told she wasn't going to survive.
"Mum had had two previous strokes at 50, but this bleed was at the front of her brain and unexpected. With mum being only 66 we weren't prepared for losing her and having to make the decision to donate was surreal. Following the strokes we had the conversation that it was her wish to donate, and as a family, my dad, my sister and myself, we agreed to honour her wishes. Mum always put others first and would help anyone and doing this gave her one last chance to really make a difference.
"The ITU consultant spoke to us and asked what Mum's wishes were and if we agreed to it as well. She then arranged for the organ donation team to come and meet us. The organ donation team went through the decision of donating mum's organs with us, explaining the process and telling us what would happen next. We were also asked what Mum would like to donate. This happened about 12 hours after mum's initial fall, so we found ourselves making end of life decisions quite quickly.
"As a family, we were told to go home and come back the next day to prepare for withdrawal of care. When we arrived the next day the team greeted us and we were treated with kindness while they talked us through what was to happen throughout the day. When the time came we were allowed to escort Mum to the anaesthetic room, and we sat with her for a few hours as she slipped away. She was then taken to the operating theatre and we went back to ITU. The team came and spoke to us before we left the hospital explaining the process of what was to happen afterwards. They even called me that night when the organ retrieval was complete to check on us.
"As a family we felt the organ donation team looked after not just Mum but all of us as a family. They kept us updated, informed and genuinely cared for us all. We can't thank them enough for the support and respect they gave us as a family. Through the team we were told that Mum donated her kidneys and that one went to a man in his sixties.
"A year after Mum's death, Dad and I were invited to The Order of St John Award, this is awarded by invitation to families whose loved ones have donated. We met other families and heard their stories. This marked a year exactly to mum's death and I felt it really helped to speak to others who had gone through similar experiences.
"For anyone thinking they would like to be an organ donor I would say have the conversation, write down your wishes. If we all donated there would many more people who could survive and live. Life is short and you never know if one day a member of your family will require a donation.
"If you and your loved ones have had the discussion about organ donation, please honour their wishes. I am so proud of my mum making that decision to help another human and their loved ones. As a family we have spoken about organ donation since Mum's death. Not just my husband and myself, but my daughters as well. We have all agreed to donate our organs."
To find out more about organ donation, advice on how to have the conversation with your loved ones and to register as a donor visit the NHS Organ Donation website.
Image: Victoria Brownbill with her mum and sister