Rosanna Winks is a Critical Care Nurse at Conquest Hospital. Here she shares her story of her father's wait for a liver, to mark Organ Donation Week 2023.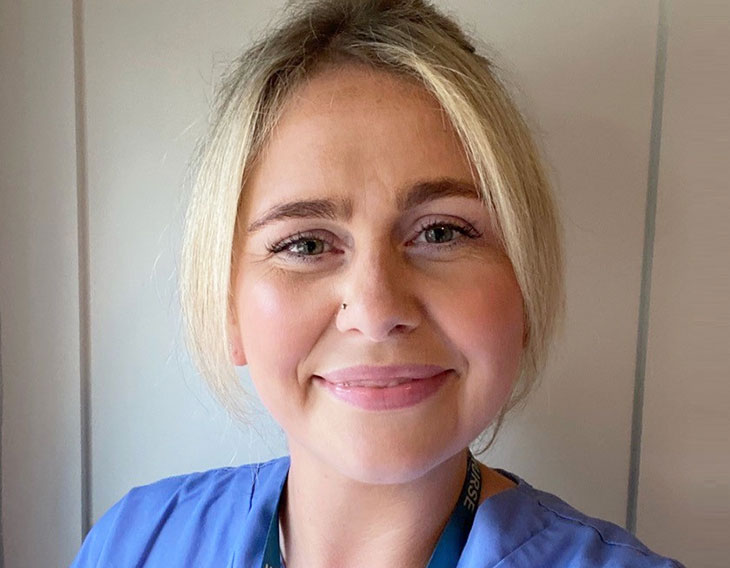 "Dad became critically ill with multi organ failure after a very sudden, acute illness.
"He was admitted to hospital in Canterbury where we were told there was little hope of recovery, his liver had stopped working and he would need a transplant. Very fortunately he began to recover and became well enough to be transferred to Kings College Hospital in London where he was placed on the emergency list for a donor. We were told that he would only survive a few days without one. Dad waited 36 hours.
"The main thing I remember from my time at Kings is being in the hospital waiting room with other families who were also waiting for livers. It was hard not to feel jealous when another patient received a liver but all you could do was wait and hope for the best.
"I was my dad's next of kin during this process so I received the call to say that they had found a liver. It was early in the morning and I remember being in shock but also crying happy tears. It was 36 hours between him being admitted and then going into the transplant operation.
"It was a very strange feeling to think that someone in the night had passed away in order for dad to receive the liver that was going to save his life.
"The whole family came together that day, the entire process was an emotional rollercoaster, but we were all in it together. We all rushed to the hospital and waited for what seemed like forever to be told the operation had gone smoothly and dad was in recovery.
"Dad had to stay in hospital for a few more weeks as his body needed time to recover and he needed a lot of physio, but once home he has been able to lead a normal life. Dad has faced other health challenges since the donation but he is alive, is able to work and lives a good life, which we are all so grateful for. He is still under supervision at Kings and has regular appointments with the liver transplant specialist.
"I would strongly encourage people to go onto the organ donation register. Being a critical care nurse I have seen both sides of the organ donation process. The families agreeing to their loved ones donating their organs on one side and people, like my dad, receiving them.
"There are so many people out there who deserve a second chance at life and what a legacy to leave the world, knowing you've helped so many people."
To find out more about organ donation, advice on how to have the conversation with your loved ones and to register as a donor visit the organ donation website.
Image: Rosanna Winks, Critical Care Nurse.