Karen Manson, one of our non-executive directors, recently completed a gruelling 16 day walk (190 miles), to raise over £1000 for the East Sussex Healthcare NHS charity.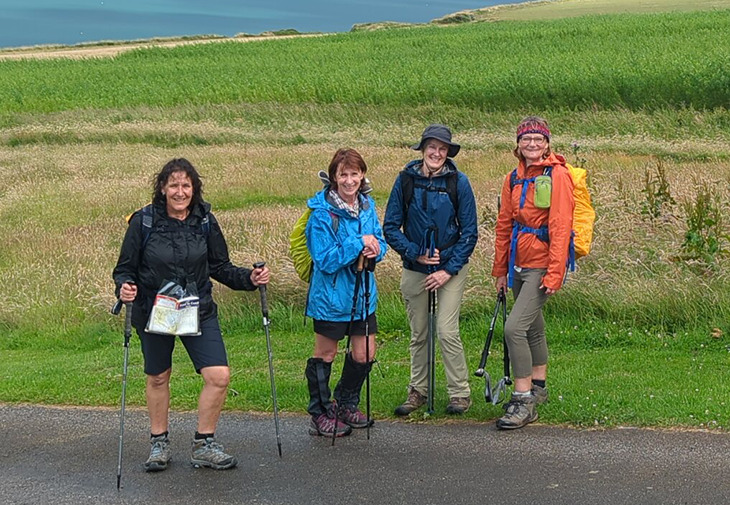 Karen, who is also chair of the charity, walked with her sister-in-law and two friends, as they followed the Wainwright's Coast to Coast Walk, starting out in St. Bees on England's west coast in Cumbria and walking to the picturesque fishing village of Robin Hood's Bay on the east coast in Yorkshire.
We spoke to Karen about the trip. "I planned the trip for June 2020 – but Covid intervened and reminded us how much we rely on our wonderful NHS and the staff behind it. The Coast-to-Coast walk spans the north of England. It is one of the most popular long-distance walks in the UK; it passes through three beautiful National Parks; the Lake District, the Yorkshire Dales and the North Yorkshire Moors. It was a tough trek particularly when taken in one go as we did it, and it was a long walk, even spread it across 16 days. There were also some pretty steep gradients; and over the course of the walk we had to ascend (and descend) the equivalent height of Mount Everest!
"My grateful thanks to all who have contributed to my NHS fundraising, I have reached 126% of my Just Giving target and there is more to follow."