Clinical audit is used within the Trust to aid improvements in the delivery and quality of patient care, and should be viewed as a tool to facilitate continuous improvement.
The key component of clinical audit is that performance is reviewed to ensure that what should be done is being done, and if not it provides a framework to enable improvements to be made. It is effectively the review of clinical performance against agreed standards, and the refining of clinical practice as a result.
Clinical audit has a significant role to play in helping the Trust to achieve its strategic objectives, providing assurances to our patients, commissioners and assessors that high standards of care are being consistently delivered in line with best practice guidance.
The current accepted definition appears in Principles for Best Practice in Clinical Audit (2002) and is endorsed by the National Institute of Clinical Excellence, NICE (2002).
Clinical audit is now an established part of the NHS landscape and a key component of the clinical governance framework. All NHS Trusts are also monitored by the Care Quality Commission to make sure that clinical audit work is being carried out.
The Healthcare Quality Improvement Partnership's (HQIP) Audit Cycle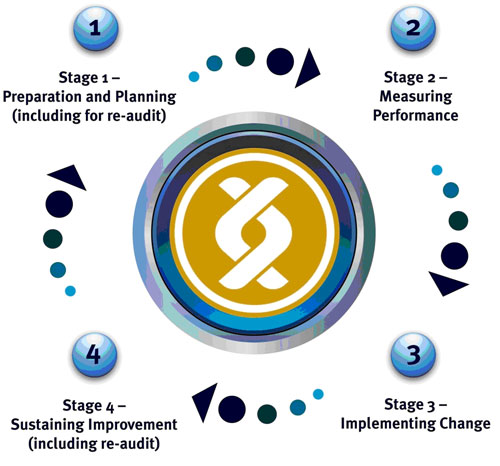 The Trust is committed to involving patients and the public in clinical audit
If you would like to know more about Clinical Audit at East Sussex Healthcare NHS Trust, or have any suggestions for topics you think we should be auditing please contact: